Take one rusty GTO
(Which came from San Fransico,we are talking RUSTY)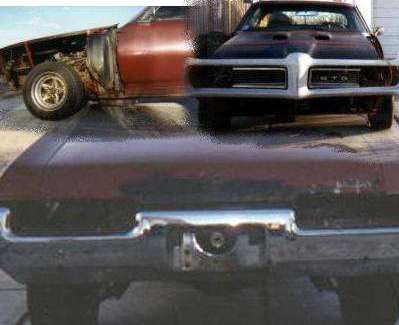 One parts car
And one thirteen year old son.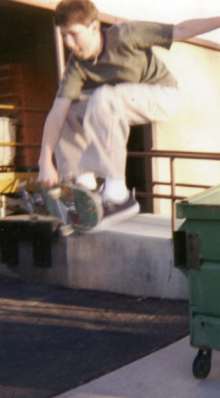 Can Father and Son make one whole GTO?
With little money and talent?
Will this car just sit in the driveway like so many other resto projects?
I will update this page from time to time.
---
Well.....So far we have swapped the truck lid and one door.
Our plan is to make the car a little more weather tight as winter rapidly approaches!
---
We took both front fenders off the parts car. Had patch panels welded in to fix the "usual" rust.
Picked up some 14" Rally II's from the junk yard to replace the rusted 15" chrome ones.
---
New heater core 1-10-02
---
The years following...My son turned his focus to playing the electric guitar.
---
2004 to 2007 THE SILENT YEARS!
---
2007 A new hope! During the summer, firewall was welded, fender patches and radiator added. Car was started are drove around for a few minutes.
---
2008 Son attends college out of state..............here we go again!
---
Sold Feb 2015...however I am glad we tried.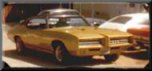 HOME